Ever since college, I've had a vendetta against graphic tees. I'll admit I don't have a great reason for this except that I was so tired of wearing jeans and a t-shirt every single day in high school that I just didn't want to be that casual ever again. But graphic tees have come a long way in the past ten years, and now so many more of them seem to be made just for women who drink too much coffee, enjoy a good yoga class (and a nap even more), and appreciate a nice typeface. And heather gray. And really soft fabric. Like the one in my photos from Stephanie's that I bought a couple of weeks ago (already sold out, sorry, but they have several other hilarious and cute options).
But one day it hit me - wearing a graphic tee didn't have to be paired with yoga pants and sneakers! Obvious, right? Apparently not to me since it took me a good eight years to figure it out. But now here I stand humbly before you with a dream to wear a comfy shirt and not look like I'm being, like, too comfy.
All it required was introducing a couple of staples into the equation: your friendly pop-of-color skinny belt peeking out from under your half-tuck, your trusty trendy long necklace, and the world's greatest pair of loafers. And wallah! You look like you didn't just roll out of bed with your hair from last night re-curled in a few places. Genius. And probably humiliatingly obvious. But hey, we all start somewhere in our journey, right?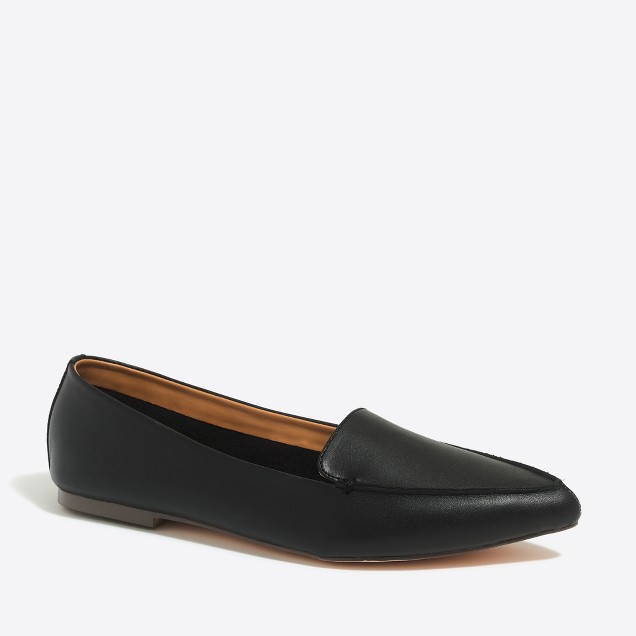 Here are some of my picks so that you can replicate this look (scroll through the above gallery to see them all):
T-shirt: I have been eyeing this "Girls Support Girls" tee from Hello Holiday for so long now. I'm in love. Get it here for $40. Bonus - 100% of the profit goes to Planned Parenthood.
Loafers: I've got my JCrew Factory ones on in these photos. They're selling for $62 right now, but they go on sale a lot, so keep an eye on them. I'll let you know on Facebook if I see them drop!
Jeans: I'm not opening that can of worms. Find a pair of skinnies you love, and roll with it.
Belt: I'm loving this red loop-de-loop-y thing on Amazon for just $14.
Necklace: What's more trendy than a tassel? Get it from Charming Charlie here for $18.